Your supplier of quality storage equipment
How do I know what sizes of pallet rack I need?
There are a lot of factors that go into determining the type and sizes of pallet rack for your storage needs.  You can visit our Putting Together a Rack Job page to read through the general guidelines.  Contact us for help when ordering or planning your project.  We offer racking consultation and warehouse layout as a service - which could be a help to you.
What are the different kinds of pallet racking styles?
Check out our list of common pallet racking styles.  If you don't see the type you need, email us a picture of your rack.
What are the weight capacities of pallet racking?
One resource to refer to is Wireway Husky Beam Capacity and Frame Capacity charts which can guide you in selecting the appropriate pallet racking.
Do I have to use wire decking on my pallet rack?
Wire decking provides a safety factor to all pallet rack. Wire deck will prevent a misplaced pallet from falling between the shelf beams. It also meets the requirements of inspectors to provide a minimum of 50% open shelving in some environments. We have seen a recent increase in inspection reports from various insurance companies and fire marshals requiring the use of wire deck over wood deck of any kind particularly in warehouses containing fire suppression systems. Wood deck creates an umbrella over lower shelves preventing flame retardant from reaching them.
Do I need to put a beam level at the floor?
No. However, keep in mind that the overall capacity of the upright frame decreases as the space between beam levels increases. We can help you with any capacity issues.
Do I have to anchor the pallet rack to the floor?
The Occupational Health and Safety Administration (OHSA) requires that ALL pallet racking must be anchored to the floor.
How long does it take to get the pallet rack? What is your lead time?
Dakota Storage Products has a large inventory of pallet rack in stock in our warehouse in West Fargo, North Dakota. Typically, we can fill most orders in 24 hours or less. Often, the same day! Special order pallet rack from the factory will take 4 – 6 weeks.
What colors does the rack come in?
Pallet rack from Husky Rack & Wire (our manufacturer) comes standard green upright frames and orange shelf beams. Special order colors are available from the manufacturer but it will take longer and there will be an upcharge.
Where are your products made?
Dakota Storage Products prides itself on selling only products made in the U.S.A. Although we can't guarantee that all products in our catalog are American made, we shy away from using foreign made equipment as not all foreign manufacturers abide by the same standards as in America. For example; our pallet rack and accessories are made in North Carolina. Cantilever rack is made in Nebraska. Rivet rack shelving is made in California and Florida. Loading dock equipment in Texas. Ladders in Wisconsin. Wire deck is made in Minnesota.
Do you deliver? Drop ship? Can I pick up at your warehouse?
Yes to all the above! Delivery is available locally for a fee depending on the size of the order. We can also ship directly to your location through our brokerage service or with your preferred carrier. And you can pick up your order at our warehouse Monday through Friday between 8:00 am and 5:00 pm. We can also arrange Saturday pick up by appointment.
USED PALLET RACKING & STORAGE EQUIPMENT
Select from used pallet racking and other storage products that we carry in stock for quick turn around time.
405 WEST MAIN AVE

-

WESTGO SQUARE

-

WEST FARGO, ND 58078
(701) 281-1209

(800) 252-6401

Fax: (701) 277-0239
Hours
Mon - Fri: 8:00 am - 5:00 pm
Sat: By appointment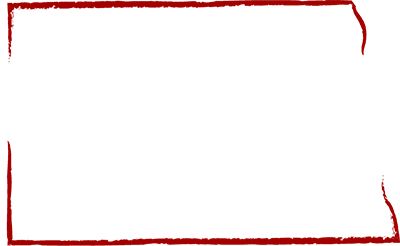 Pallet Racking & Storage Products dealer serving North Dakota, Minnesota, South Dakota, Montana, and Wyoming.
See all Locations & Areas Served.