Used Pallet Racking for Sale
Your supplier of quality storage equipment
Our used items sell fast!
Inventory changes quickly, so call or email us for current used stock!
All used inventory changes on a daily basis. For most up-to-date information and product availability, please call our office using the number below.
Husky Rack & Wire Aisle Shield
This aisle shield is brand new and in the original packaging.  Customer ordered and didn't need it.
This will cover twelve 12' wide bays and is painted black.
New price was $4,060.00
Now $3,250.00 - picked up in West Fargo.
Manufactured with 8-Gauge welded wire and painted black.
Economical solution to lift truck or personnel aisle safety.
Ultimate solution for aisle protection that keeps products fully visible and personnel safe.
Easy installation secures shelving systems fast.
Meets regulatory demands for aisle protection.
Let us know if you are interested in purchasing used storage products.
Call us at (701) 281-1209, or fill out the form below.
NOT FINDING WHAT YOU NEED?
Check out our catalog for New Pallet Rack & Equipment!
NEW & USED PALLET RACKING
At Dakota Storage Products, we are here to help you purchase the right warehouse pallet racking for your business.  We specialize in buying and selling used pallet racking as well as having in-stock new pallet racking available for quick delivery.  We work with the best pallet racking manufacturers in the US and will deliver that quality to you.
How much does pallet racking cost?
The price of pallet racking is dependent on your needs.  For example, heavy duty pallet racking will cost more, but will allow you to store heavy items on your racking.
For pricing, our team will help you come up with a plan for your warehouse, and create an estimate of the price for your pallet racking project.
We can order in almost any pallet racking and warehouse materials and get it to you quickly.
Should I buy new or used pallet racking?
The benefit with buying used pallet racking is that you can find pallet racking (beams, uprights, wire shelving) for a reasonable price.  All the used pallet racking we purchase is still good quality and has many years of life left in it.  The downside is that you may need to buy additional new pallet racking parts to complete your warehouse space.
New pallet racking allows you to order exactly what you need, saving you time and energy.
Check out our Used Pallet Racking in stock.   Buy now through our ONLINE CATALOG.  Request a Quote from our team.
Call us today and we can help you think through what you need!  (800) 252-6401
405 WEST MAIN AVE

-

WESTGO SQUARE

-

WEST FARGO, ND 58078
(701) 281-1209

(800) 252-6401

Fax: (701) 277-0239
Hours
Mon - Fri: 8:00 am - 5:00 pm
Sat: By appointment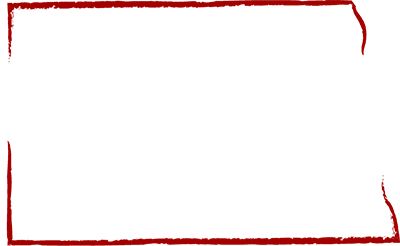 Pallet Racking & Storage Products dealer serving North Dakota, Minnesota, South Dakota, Montana, and Wyoming.
See all Locations & Areas Served.