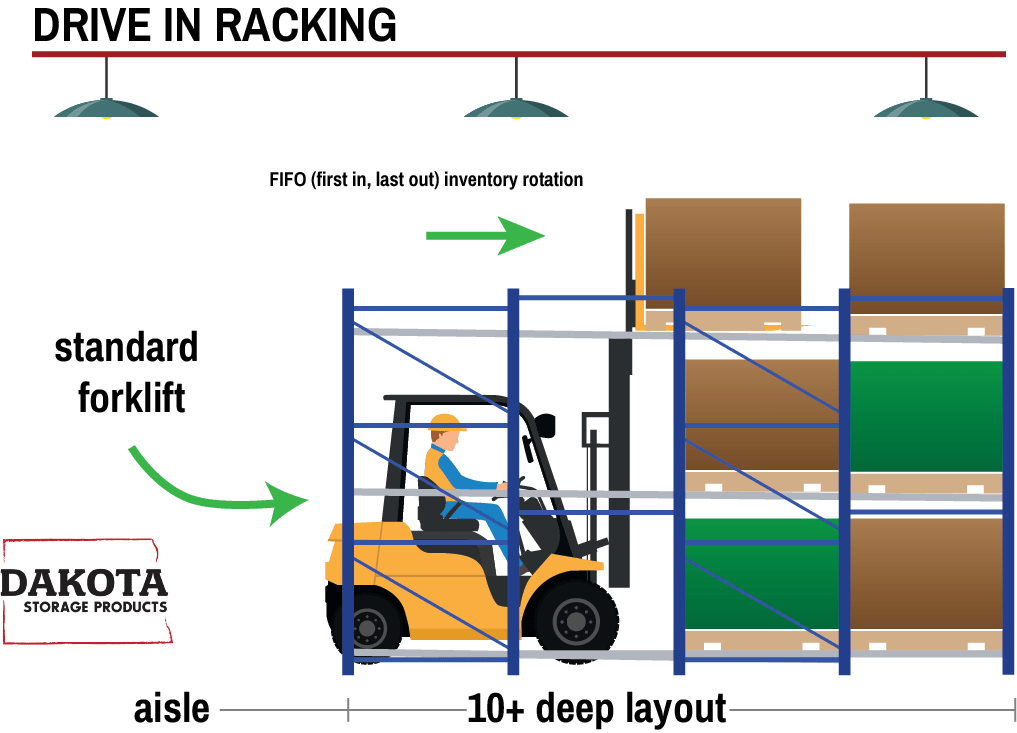 Perfect design for high density warehouse requirements
Drive in pallet racking is designed for high density storage situations. Compared with bulk storage or selective racking, you will save significant warehouse space (with many instances being between 75%-80% space saved).
These are ideal for use cases with high volume but low SKU inventory or the same SKU inventory. Since there is no need for multiple aisles, inventory can be stacked very deep compared to other models of pallet racking.
When space is limited, drive in racking can be the perfect option.
Forklifts used to set pallets in place
Forklifts drive inside the structure of the racking system, hence the name "drive in" racking. Standard forklifts can be used to set the pallet rack on the rails of the drive in system.
Inventory rotation options
FILO (First in, last out)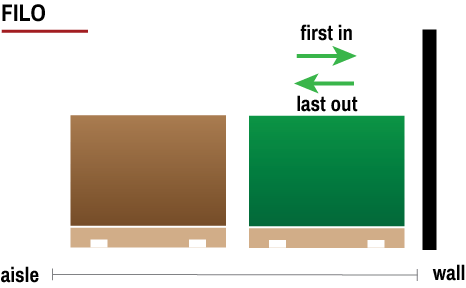 Drive in pallet racking is designed with FILO (first in, last out) inventory rotation in mind. The first pallet placed in the system will be the last out of the system. This is why low SKU or same SKU inventory is suggested for these applications, along with a lack of expiration dates.
FIFO (First in, first out)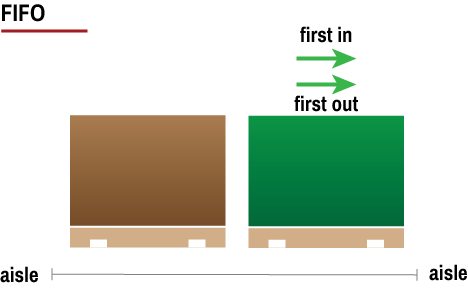 Drive in racking can also be set up as FIFO (first in, first out) inventory rotation. Aisles can be set up at either end of the system, with inventory being picked from the back. This allows for the first pallet racks to be used first. Also known as "drive in/drive thru". This is the preferred setup for inventory with expiration dates.
Well-built racking infrastructure to support your warehouse
Drive in racking utilizes frames and vertical uprights to create drive-able inner lanes. Rails are aligned on either side to support pallets as they are set in place. The construction of these units includes stops, tie beams, guide rails, frame protectors, welded base plates, and centering guides. This infrastructure is designed to keep your warehouse staff safe and inventory moving quickly.
Drive in racks are named after the way forklifts are able to fit between the uprights of the system. This allows the forklift to "drive in" to the system and place inventory within the racking infrastructure.
Drive in racks are both FIFO or FILO, depending on how the system is constructed. FIFO is the traditional setup for drive in racks due to space considerations. However, an additional aisle can be constructed on the opposite side to create a FILO setup.
405 WEST MAIN AVE

-

WESTGO SQUARE

-

WEST FARGO, ND 58078
(701) 281-1209

(800) 252-6401

Fax: (701) 277-0239
Hours
Mon - Fri: 8:00 am - 5:00 pm
Sat: By appointment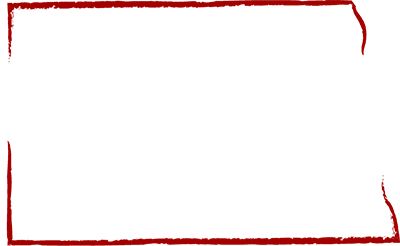 Pallet Racking & Storage Products dealer serving North Dakota, Minnesota, South Dakota, Montana, and Wyoming.
See all Locations & Areas Served.