Proudly supplying Velox machine guarding equipment. Exclusively manufactured by Husky Rack and Wire, Velox products are made in the United States.
Non-progressive panels for easy removal of the entire run and creating quick panel replacement.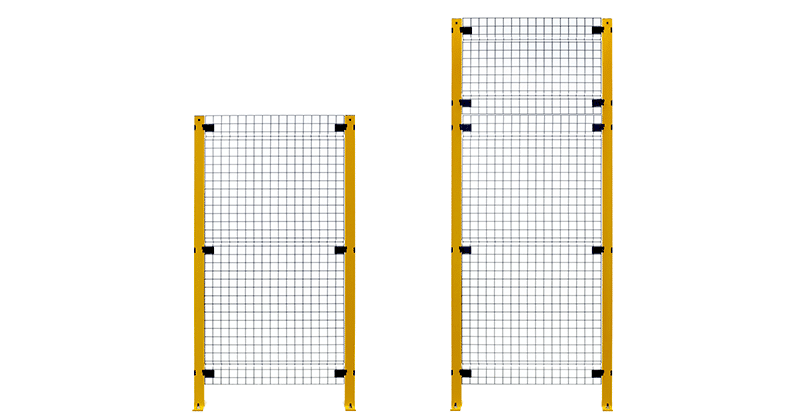 2-inch x 2-inch x 8-gauge welded wire
Available in clear Lexan and solid sheet metal
Four post designs for every combination of panel and door to fit the space.
Four post styles
Swing doors
Slide doors
Adjustable corner posts for non-90 degree corners
Line posts for straight runs and 90-degree corners
Strong anchors with every post
Safety yellow paint color
Same post height for overall assembled systems
Both slide and swing door variations to fit your business, warehouse, or facility.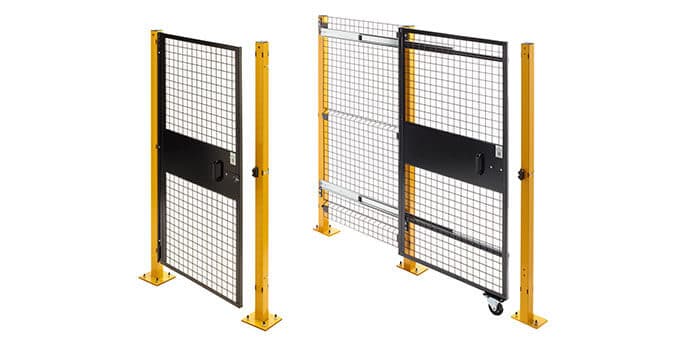 Single or dougle swing doors
Available in 6 and 8-foot heights; the 8-foot option has a 12-inch transom above door. The double door is available in 6 and 8-foot options.
Single slide door available in 6 and 8-foot heights, sliding left or right. Double slide door available in 6 and 8-foot options.
Available hinge left or right
Standard snap latch included
Fortress electric auto shut-off door locks available
Protecting workers from accidents.
Your success as a business is tied to the safety of your employees. Velox machine guarding equipment will protect your staff from machine accidents - helping to reduce downtime and keep optimal productivity. This system consists of panels, posts, and multiple door types.
405 WEST MAIN AVE

-

WESTGO SQUARE

-

WEST FARGO, ND 58078
(701) 281-1209

(800) 252-6401

Fax: (701) 277-0239
Hours
Mon - Fri: 8:00 am - 5:00 pm
Sat: By appointment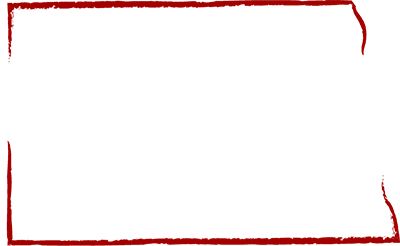 Pallet Racking & Storage Products dealer serving North Dakota, Minnesota, South Dakota, Montana, and Wyoming.
See all Locations & Areas Served.