We will assist you in finding the pallet racking you need. So whether you are adding to your existing pallet racking or need to start fresh, we are able to help you find what you need.
Selecting Pallet Rack
The following is a guide to help you select and size your pallet rack system components.
Determine the clearances available in the area where the system is to be in stalled.  Ceiling height, fork truck access, max. reach of fork truck, etc.  All must be known before selecting pallet rack.
Determine the width, depth, height and weight of the largest product to be stored.  If there are multiple items on a pallet, use the overall size of the load including the pallet for these values.
The upright depth will be determined by the pallet depth.  The upright depth is determined by subtracting approximately 6" from the pallet depth.  This will allow 3" of pallet overhang on each beam.
To determine beam length, first determine how many pallets are desired per beam.  Multiply the width of the loaded pallet by the number of pallets to be stored and add the sum of the number of pallets plus one times 3".  This will allow three inches of clearance between the loads and the upright frames as well as between the pallets.  Note that the width of the load must be the larger of the pallet width or the product's width stored on the pallets.
Add the weight of the total number of pallets per beam and determine beam capacity.  Select the proper beam accordingly based on desired length and capacity.  The beam capacity ratings are per pair of beams.
To determine upright height, add the height of the load including the pallet plus the beam height plus six inches for clearance times the number of levels.  This will determine your upright height and allow six inches of clearance for inserting and removing pallets.  Note that the uppermost pallet will extend beyond the top of the upright.  Ensure that there is adequate ceiling clearance.
To determine the upright capacity, add up the total load on the beams including the weight of the beams.  The two uprights must support this total load.  Therefore, each upright will support half of the load per bay.  In determining the frame capacity, the load on both sides of the upright must be considered.  This means that if the upright is between to bays, the upright will support half the load from each bay.  Adding these loads will determine the required capacity of the upright frame.  The upright frame published capacities are per upright.  Select the proper upright from the upright charts based on the size and capacity.
405 WEST MAIN AVE

-

WESTGO SQUARE

-

WEST FARGO, ND 58078
(701) 281-1209

(800) 252-6401

Fax: (701) 277-0239
Hours
Mon - Fri: 8:00 am - 5:00 pm
Sat: By appointment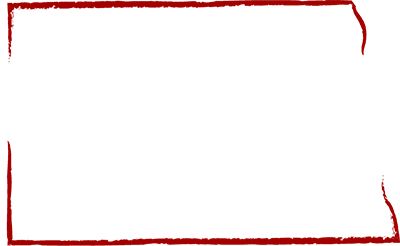 Pallet Racking & Storage Products dealer serving North Dakota, Minnesota, South Dakota, Montana, and Wyoming.
See all Locations & Areas Served.