Your supplier of quality storage equipment
As you build a warehouse from scratch, modify your existing operations, or replace a pallet rack in your shop, you can rely on Dakota Storage Products to be your one-stop shop for pallet racking systems and material handling equipment.
We are ready to assist you in planning, designing, ordering, and installing your storage systems to help get your company operating efficiently.
We have decades of experience working with pallet racking - including drive-in pallet racking, pallet flow rack, push back pallet racks, cantilever racks, and carton flow racks.
Husky Products Distributor
Dakota Storage Products has been a stocking distributor of Husky products since 1989.  Husky pallet racks are manufactured with prime U.S. made high-strength steel and are RMI certified.  The teardrop design is interchangeable with other teardrop style pallet racking.
Dakota Storage Products can supply all your pallet racking styles and parts.  We have experience with various pallet racks including:
Structural Racking
Engineered Systems
Carton Flow Racks
Pallet Flow Rack
Teardrop Pallet Racks
Cold Storage Racks
Freezer Racking
MATERIAL HANDLING EQUIPMENT
Dakota Storage Products is your go-to company when it comes to fulfilling your needs for the equipment you need in your warehouse. Whether it is a pallet jack, storage lockers, safety ladders, or any other piece of equipment, we can help you!
Safety ladders
2 wheelers
Pallet trucks
Containers
Lockers
Work benches
Safety equipment
And much more!
Get all the parts you need to quickly build one standing bay of pallet racking with three levels.
Dakota Storage Products carries storage products in our warehouse ready to be picked up or shipped:
Pallet rack, uprights, beams, crossbars
Wire deck
Rivet rack
Post protectors
Cantilever rack systems
Drive-in rack
Span rack (carton flow rack)
Carts & trucks
Cabinets & Lockers
Dock equipment
Bins & container storage
And much more!  View our online catalog!
USED PALLET RACKING & STORAGE EQUIPMENT
Select from used pallet racking and other storage products that we carry in stock for quick turn around time.
NEW & USED PALLET RACKING
At Dakota Storage Products, we are here to help you purchase the right warehouse pallet racking for your business.  We specialize in buying and selling used pallet racking as well as having in-stock new pallet racking available for quick delivery.  We work with the best pallet racking manufacturers in the US and will deliver that quality to you.
How much does pallet racking cost?
The price of pallet racking is dependent on your needs.  For example, heavy duty pallet racking will cost more, but will allow you to store heavy items on your racking.
For pricing, our team will help you come up with a plan for your warehouse, and create an estimate of the price for your pallet racking project.
We can order in almost any pallet racking and warehouse materials and get it to you quickly.
Should I buy new or used pallet racking?
The benefit with buying used pallet racking is that you can find pallet racking (beams, uprights, wire shelving) for a reasonable price.  All the used pallet racking we purchase is still good quality and has many years of life left in it.  The downside is that you may need to buy additional new pallet racking parts to complete your warehouse space.
New pallet racking allows you to order exactly what you need, saving you time and energy.
Check out our Used Pallet Racking in stock.   Buy now through our ONLINE CATALOG.  Request a Quote from our team.
Call us today and we can help you think through what you need!  (800) 252-6401
405 WEST MAIN AVE

-

WESTGO SQUARE

-

WEST FARGO, ND 58078
(701) 281-1209

(800) 252-6401

Fax: (701) 277-0239
Hours
Mon - Fri: 8:00 am - 5:00 pm
Sat: By appointment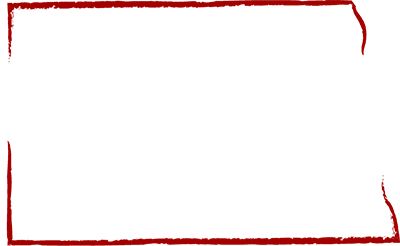 Pallet Racking & Storage Products dealer serving North Dakota, Minnesota, South Dakota, Montana, and Wyoming.
See all Locations & Areas Served.